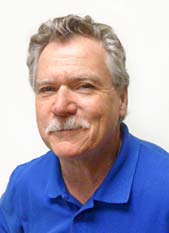 Tim Lynch is your Tonawanda GEICO Insurance Agent.
Hi, my name is Tim Lynch. I have been an insurance agent for over 25 years and have been serving the Buffalo area as your GEICO Insurance Agent since 2008. I can help you with your auto insurance as well as life insurance and more. Stop by or give me a call to see how we can help you.
I am a Buffalo native and, with the exception of a brief stint with Single A baseball in California in 1969, I have spent the entirety of my life in Buffalo. I have served on the board of directors of the Ken-ton Chamber of Commerce, and I'm actively involved with a variety of local civic organizations.
Stop by and see Tim.
My office is located at the intersection of Maple/Brighton Roads and Niagara Falls Boulevard, directly across the street from the Boulevard Mall, about 1 mile south of I-290.
Office Hours
Monday: 9:00 AM - 5:00 PM
Tuesday: 9:00 AM - 5:00 PM
Wednesday: 9:00 AM - 5:00 PM
Thursday: 9:00 AM - 5:00 PM
Friday: 9:00 AM - 5:00 PM
Saturday: By Appointment
Sunday: Closed