Insurance Agents serving San Bernardino and Riverside County
Find your San Bernardino or Riverside GEICO Insurance Agent.
Click an agent name or photo for more information.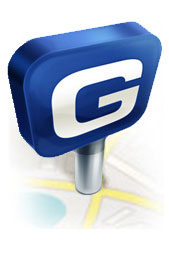 2711 Canyon Springs Parkway
Suite A-104
Riverside, CA 92507
980 Ontario Mills Drive, Suite B
Ontario, CA 91764
Ask your local GEICO Insurance Agent about your insurance coverage in Southern California.
Whether you live on the outskirts of Los Angeles or closer to Nevada and Arizona, the GEICO Insurance Agents serving San Bernardino County and Riverside County know these areas well and can help you find the insurance coverage you need. Turn to your local insurance agent for help with your car insurance, home insurance, motorcycle insurance, and more. They can also help you with any GEICO discounts you may qualify for—including savings for members of certain alumni, professional, and educational organizations.
Contact the GEICO Insurance Agent serving your county in California today.
William Griffin serves Riverside County. He's located in Riverside on Canyon Springs Parkway.
Guillermo Calvillo serves San Bernardino County. He's located in Ontario on Ontario Mills Drive.