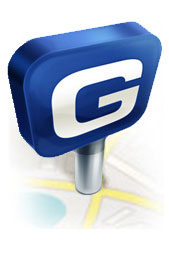 Meet Daniel Ingram, your local GEICO insurance agent.
Hi! My name is Daniel Ingram. I look forward to helping policy holders in my community with their insurance needs. If needed, I have staff fluent in Spanish available to assist you.
En nuestra agencia de Seguro en Clarksville tenemos representantes que hablan español. Te podemos ayudar con seguros de auto, casa, inquilinos, botes, camper más, además de brindarle un excelente servicio.
Daniel Ingram understands more than just insurance in Clarksville.
One of my team's biggest goals is to help our policyholders save money on car insurance, but our expertise doesn't stop there. We can also help bundle your auto coverage with homeowners insurance through the GEICO Insurance Agency—so don't forget to ask us about GEICO's Multi-Policy Discount.
Daniel Ingram is here for you in Clarksville, Tennessee!
Office Hours
GEICO is here to help during the Coronavirus outbreak.
Please call or email your local GEICO Office to learn more as office hours may vary.
GEICO está aquí para ayudarte durante la expansión del coronavirus.
Debido a que el horario de atención puede variar, por favor, contacta a tu agente local de GEICO para recibir más información.
Monday: 9:00 AM - 7:00 PM
Tuesday: 9:00 AM - 7:00 PM
Wednesday: 9:00 AM - 7:00 PM
Thursday: 9:00 AM - 7:00 PM
Friday: 9:00 AM - 7:00 PM
Saturday: 9:00 AM - 7:00 PM
Sunday: Closed