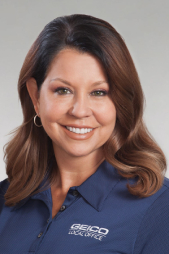 Meet Amy Schell, your local GEICO insurance agent in Coeur d'Alene, WA!
Learn about Amy's experience prior to becoming a local GEICO insurance agent:
Over 16 years of experience as a local agent and several years of experience in insurance management.
As a local agent in your community, Amy has been involved in:
LeTip Organization, President
Coeur d'Alene Regional Chamber of Commerce (served as President and Ambassador)
Spokane Valley and GSI Chambers of Commerce
Marysville Chamber of Commerce
Lake Steven Chamber of Commerce
Mukilteo Chamber of Commerce
National Association of Women Business Owners (NAWBO)
Entrepreneur Women's International (EWI)
Women in Business Resource Group (WBRG)
Business Resource Group (BRG)
Women in Business Network
Seattle Lean In
Women in the Cloud Microsoft Network Group
As your local agent, Amy has earned the following credentials and awards:
LUTCF
CLF
'Closing the Sale' Training
As your local agent, Amy is licensed to serve you in:
Idaho (license number 90708)
Washington
Office Hours
Please call or email your local GEICO Office to learn more as office hours may vary.
Monday: 9:00 AM - 6:00 PM
Tuesday: 9:00 AM - 6:00 PM
Wednesday: 9:00 AM - 6:00 PM
Thursday: 9:00 AM - 6:00 PM
Friday: 9:00 AM - 6:00 PM
Saturday: Closed
Sunday: Closed